---
Nicolas Vallat from Denmark hired us to design a logo for "Embrace a Tree", an international NGO that promotes love for trees through artistic photos and paintings. After sending us a short briefing and making the 50% advanced payment, we began to develop different ideas. Within few days we emailed Nicolas a list of 24 proposals, which all offered a wide variety of icons, fonts, colors, compositions etc.
---
1st proposal list:
---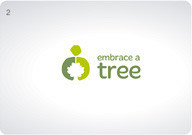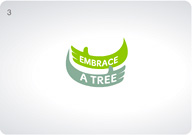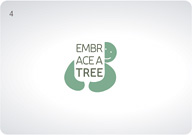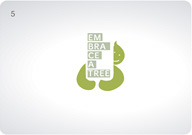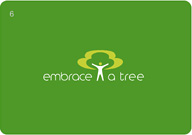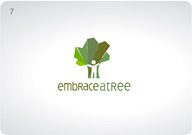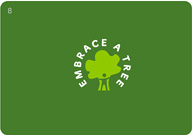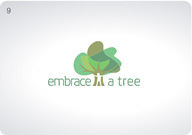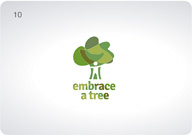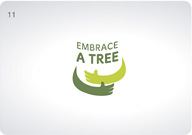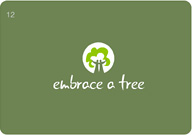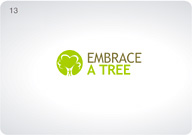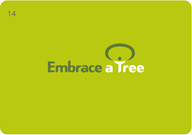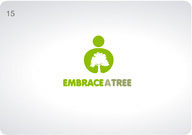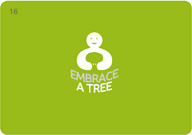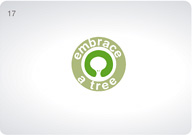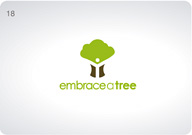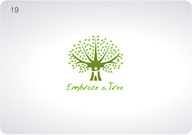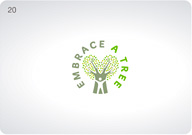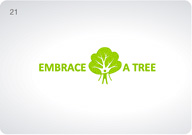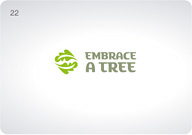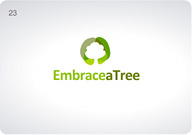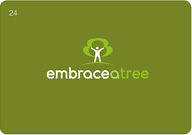 Client response: Nicolas commented that he liked the character embracing a tree from proposal 4 and 5, but he wanted the tree to be more obvious by for example adding branches and leaves. He liked the font from proposal 2, but he was not sure if he preferred the text below or around the icon. We decided to determine the colors in the last stage. From these comments we developed a second list of proposals for Nicolas.
---
2nd proposal list:
---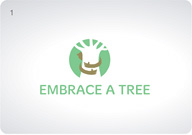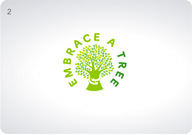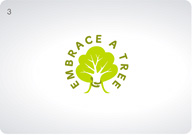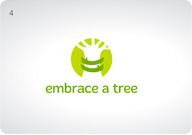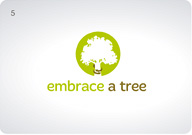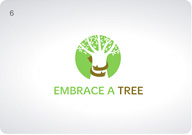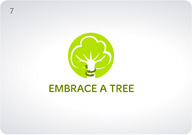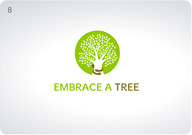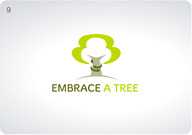 Client response: Nicolas chose the icon from proposal 6, which we continued working on. He liked the font from number 5, and he also liked how the colors differentiate the two parts of the name. From these indications we started to refine the icon and test different colors until we reached the final logo.
---
Final result:
---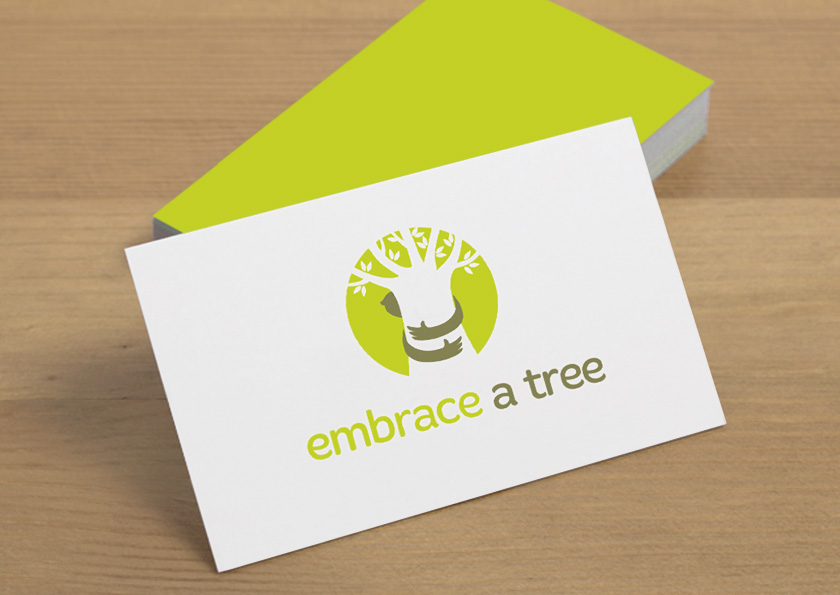 The final icon is a person embracing a tree inside a circle. All details like arms, branches, leaves, colors, shape of letters are all carefully placed with the intention to project the image of this project's philosophy: compassion, tenderness, humanity, optimism...